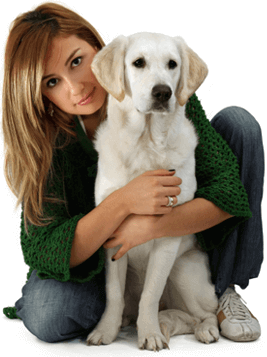 In 1947, Mount Airy Animal Hospital was founded by Dr. Brown and a tradition of providing quality and personal veterinary care began. The doctor successfully built his practice and gained the respect and appreciation of the community over the following 20 years. In 1967, Dr. Brown retired and Dr. Benedict took over the practice, continuing to provide top quality service until 1970 when he sold the hospital Dr. Kenneth Rubin. Under Dr. Rubin's leadership, he not only maintained the hospital's reputation through his excellent veterinary care but he was also responsible for initiating major renovations and expansions.
In 1975, Dr. Rubin founded the satellite office; Andorra Veterinary Clinic. The Clinic continues to provide part-time veterinary care to our patients located near Lafayette Hill to this day. And in 1986, a restructuring of the reception, treatment, surgical, and kennel areas at the Mount Airy Location took place, and two new exam rooms were added. As the Hospital continued to expand in size, the quality of care never faltered. In 1988, Mount Airy Animal Hospital was accredited by the American Animal Hospital Association through its participation in a voluntary inspection in order to assure that the highest standards of veterinary care were met. After equipping the facilities to accommodate the increasing demand, it was clear that additional veterinarians were also needed. Dr. Crystal Lauderdale and Dr. William Slaymaker joined the staff in 1993 and 1997, respectively, and upon Dr. Rubin's retirement in 1999, Dr. Slaymaker bought the practice.
Dr. Jonathan Wilkerson joined the practice in 2005. Dr. Andrea Niggemeier completed the Mount Airy family after being hired in 2013. As owner, Dr. Slaymaker has continued to develop and maintain a state-of-the-art facility through such ventures as; the addition of the "Cat Condo" boarding facility, establishing a new paperless computer system, and introducing digital x-ray to meet the needs of our current and future patients and clients. The values that were established in 1947 can still be found today in the every day care, dedication, and commitment to those patients and clients by the doctors and staff at Mount Airy Animal Hospital.